Updated: Sep 26, 2019
Jyn is a former criminal who aids the Rebel Alliance in a desperate attempt to steal the plans to the Death Star, a powerful weapon possessed by the Empire. Her Father is the creator of the Death Star.
The character was introduced as a child in the 2016 prequel novel Catalyst by James Luceno
Jyn Erso Her main Outfit Consists of:
Brown Cargo Vest
Infinity Loop Jersey Scarf
Short Sleeve Slub T-Shirt
Long-Sleeve Notch Neck T-Shirt
Cargo Multi Pocket Pant
Brown Fingerless Leather Gloves
Belt And Holster
Funtasma Boot
She also wears an Imperial Deck Technician Outfit that she steals from the Technician.
Jyn Erso Cosplay
Jyn Erso one of many Hero's of the Rebellion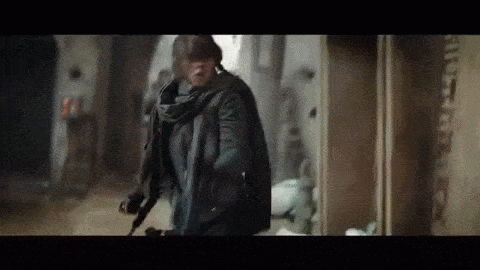 #JynErso #cosplay #starwars #starwarscosplay #StarWarsCosplay