Updated: Sep 26, 2019
My favorite thing at Dragon Con is seeing all the unique cosplayers and learning about how they crafted their cosplay. Me personally, I usually walk away learning something from all the different people I talk to.
Here's a few cosplayers I ran into, that definitely made me want to get home and start creating my own!
Scarif Troopers
Meeting these guys was awesome. The Scarif camouflage colors, he sprayed painted on their outfits. ( I was super impressed by this, I definitely want to make an Scarifsoldier costume now)
Their guns were made from nerf guns! I fell in love with her knee-high boots, this is where she purchased them! www.dsw.com. Her coat, she found at goodwill. I loved it all!!
Antiope- Kayla
She got her armor from Harbor Freight. She used contact cement for the bonding agent, along with dremel and a heat gun. She plastidip everything, using 6 cans. The armor was made from pleather. When you cut the pattern out because of the thickness you loose, cut long and add just a big.
She added hidden pockets in her cosplay. I was thoroughly impressed!
Her tips:
*Think about how you're going to use the bathroom.
*Use industrial Strength velcro, for velcroing pieces on.
*Cosplay can be very hot-stay Hydrated
Ahsoka and Captain Rex
Ashoka said that she used Teraflex for the belt. Craft Foam and covered with teraflex. Tandy is where you can get some of the equipment.
Yip-Yip's
These little joy bringing creatures always make me smile. I asked what that used to make their costume. They said they got the material at Joann's, it's a soft blanket type fabric, then it looks like they use two styrofoam balls for the eyes, and pipe cleaners for the antennas.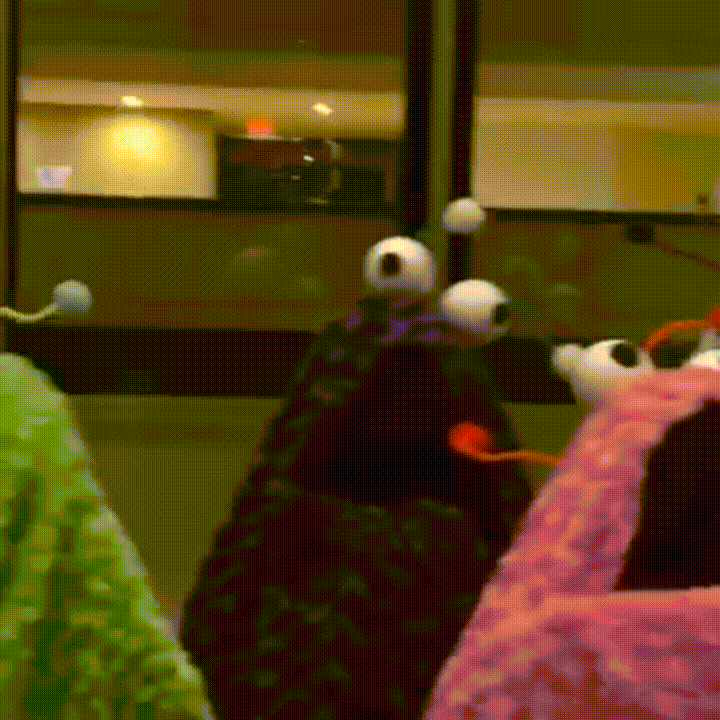 Predator- Killer Props
This was his third time attending Dragon Con, but the first time rolling out this custom cosplay. I was baffled by what all he used to make his cosplay. Go Check him out of Facebook!
The headpiece was from cardboard, the top was a sale sign. The wrist is actually a drink pitcher. the ankle pieces are from trashcans. The back is cardboard and the hairpiece is rope with duct tape wrapped around it. The feet were actually creature from the black lagoon costume feet. He spray painted the bodysuit. He used a puffy pen -extra fine point for the dots all over the body suit.
Blackest Night Wonder Woman
Her costume was made all from duct tape.
Luke and Shaak Ti
He made their costumes, Her head piece was made from EVA Foam and then five coats of white lecrae.
There were many many other cosplayers I talked to and learned about their costumes and how much time and effort it took to put into each piece. I love each and every one. Below are some of the pictures I took.
Click here for more of my Dragon Con 2017 Adventure.
#dragoncon #dragoncon #DragonCon #costumingdragoncon #costumingdragoncon #costuming #dconcostuming #cosplay #cosplaying #CosplayersatDragonCon #CosplayersdragonCon #starwars #WonderWoman #cosplaypictures #ahsoka #yipyip #predator #killerprops #rogueuniverse #RogueUniverse #rogueuniverse #rogue #comicconvention #convention #scificonvention